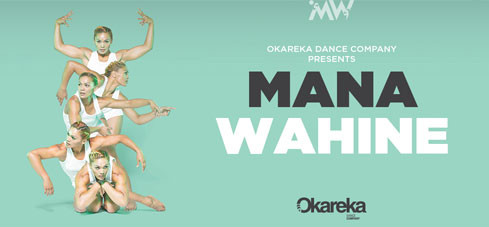 More than a hundred special Matariki events have been offered in Tamaki Makarau between 28 June and 29 July.  The most stunning performance we've seen was the Okareka Dance Company's Mana Wahine, starring five women dancers in a powerful story of women's strength, power and beauty.  The choreography, by Taiaroa Royal and Tane Mete with Malia Johnston, weaves  history, legend, psychological and spiritual worlds into a profoundly moving whole.
Francesca Horsley in The Listener describes the work in these words:
Mana Wahine successfully deconstructs stereotypes and offers a fresh lens on historic themes.  Above all, this sophisticated, beautiful and profound dance work is a joy to watch.
It is also a wonderful example of men supporting and celebrating women's strength.  See some audience responses at:  http://vimeo.com/100057835
Mana Wahine is coming back to Auckland for 25-27 July, at the Mangere Arts Centre , with the performance on Friday night 25 July gifted fully as a fundraiser for South Auckland Women's Refuge.  If you have an opportunity to see Mana Wahine, you'll come away uplifted and empowered .
http://www.okareka.com/mana-wahine