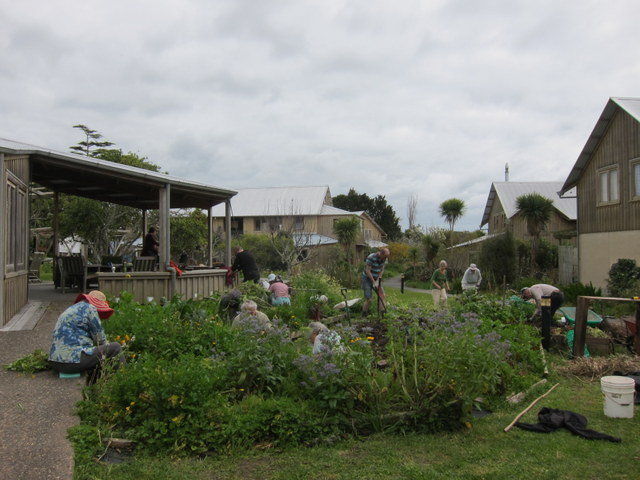 Recently, Tanya organised a working bee with the Permaculture focus group to clear overgrown garden beds around the Earthsong Common House in preparation for spring planting.  24 Earthsong people turned up to help.  Six large beds cleared, a giant hot compost built, and delicious muffins and coffee provided …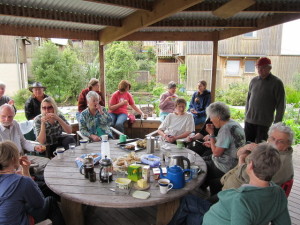 Now most Earthsongers are busy planting up their own small gardens.
Ten chickens have just hatched in the community chook yard, and bees from the community hives have swarmed three times this week.