We hear a lot about the problems of low-decile schools – and not nearly enough about their strengths and successes.
Ranui Primary School held its once-a-term community day in early December, featuring student work around the theme Safety- at home, at school, in the community.
Their work was inspiring – thoughtful, well-informed and beautifully presented in a range of styles and media; the relationships among students, and between students and staff, and family and community, were warm and respectful. The involvement of community agencies – police, fire service, St John's and many others- at the open day provided a wealth of resources for the children and their families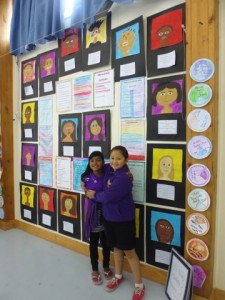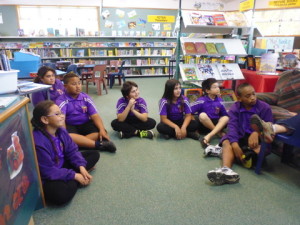 Charmaine's been spending one afternoon a week this year at Ranui Primary School, helping in the literacy programme, and is impressed with the quality of learning and relationships there. And we love the children's purple polo shirts!
Congratulations to the principal, Stephanie Tawha, and all the staff and students.