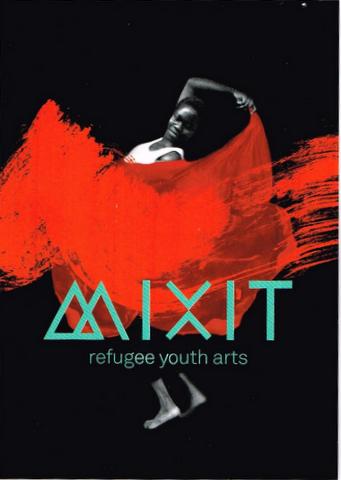 In this last week, we've enjoyed dance, food and drama from around the world.
We went to the Okareka Dance Company's Summer School final performance, exploring the theme Kiwi Ingenuity, by 15 talented secondary-school age students, coached in contemporary dance by Tane Mete and Taiaroa Royal.  www.okareka.com
On the way home, we stopped to eat at the Henderson Night Market– nearly a hundred side-by-side food stalls in the underground car park below K-Mart, food from almost everywhere in the world, and dense crowds of equally diverse people. A feast of colours, smells, tastes, languages and music.  http://www.aucklandnightmarket.co.nz/anmhome/
And last night, we saw an absolutely stunning one-off show, Bitter Sweet, by Mixit, a programme based at the Corban Estate Arts Centre in Henderson and bringing young refugees, migrants and locals from all over Auckland for activities in dance, drama, music, aerial arts, performance and more, on Saturday afternoons during the year.
In an intensive 10-day workshop in the summer holidays this year they created a theatre performance "inspired by Shakespeare, informed by refugee and migrant experiences and situated in the here and now". With dialogue in a dozen languages, and original dance and stagecraft, they told a story with enormous energy, humour and emotional power.
If you're looking for a charitable trust worthy of financial support – Mixit gets no government funding –