Friday 13 February: we set off for our first visit to the Awhitu Peninsula since leaving earthtalk@awhitu in April last year.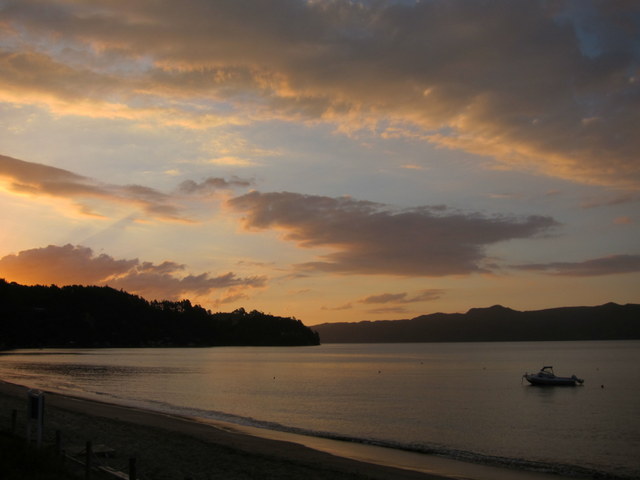 We stayed at a favourite holiday haven – Spyve's Cottage, right on the beachfront at Orua Bay Camp Ground.  Beautiful swims morning and night for two days!
We visited Alison and Steve, the owners of 60 Kauri Road now.  Lovely to see them so happy there.  We're envious of Steve's skills in making many structural improvements to garage and sheds, and admiring of Alison's huge crop of garlic!   Enjoyed a delicious morning tea, and hearing from Alison's daughter Rose about her teaching practicum at Awhitu School.   We're very glad to keep in touch, and enjoy our monthly box of delicious fresh fruit from the orchards there.
A memorial service for Paul Dixon, who had been a stalwart of the Landcare group for some years as well as supporting the Lighthouse project and other ventures, was one of the reasons for our visit to Awhitu.  A good crowd gathered outside Brook Homestead in the Awhitu Regional Park to support his partner Sue Johns, and his family.