Many  women use drama, weaving, tapa cloth making, knitting and crochet, food preparation, to affirm goodness and to assert their positive power. 

We've experienced a wealth of this creativity in  March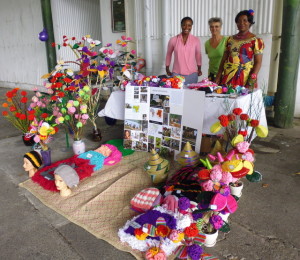 WISE (Women, Inspired, Strong, Empowered & Enterprising) and the ARMS Trust (Auckland Refugee and Migrant Services) had a splendid display of craft work at the Corban Estate Arts Centre in Henderson, including crochet work by our Congolese friend Lema  (helped here by her daughter Amani), and food from an Eritrean family.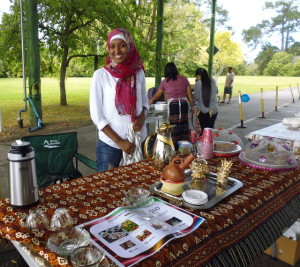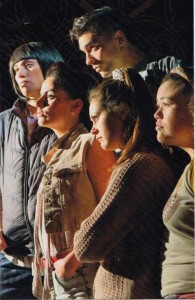 Two especially good plays at Q Theatre delighted us during the Auckland Arts festival.
Nancy Brunning's Hikoi explored tensions between colonisation and the desire to fit in, on one hand, and the emerging need to be heard and valued as Maori, on the other – as well as the many challenges arising from differences in a family of seven. Father is working and drinking too hard, Mother has become an activist and returned to her family marae; the five children feel neglected and angry.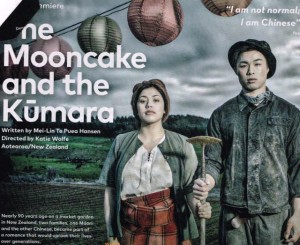 The Mooncake and The Kumara, by Māori-Chinese playwright Mei-Lin Te Puea Hansen, explored family life and cultural differences too, in very different ways, and at a different time in Aotearoa's history
But both plays were  a colourful blend of humour and pathos, realism and fantasy,  and both were written and produced by, and starred, wonderfully strong women.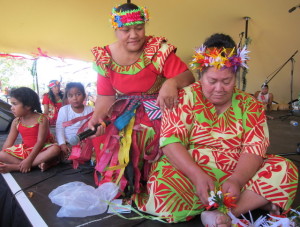 On Saturday 14th we went to Hayman Park in South Auckland with tens of thousands of Aucklanders to enjoy the vibrant colours, scents, tastes and sounds of the world's biggest Pacific Island Cultural Festival.
For us, one group stood out this year:  the Tuvalu women, with their especially colourful costumes.  Here, an elder was showing how to weave a garland of flowers.  This group has recently opened a new marae in Ranui; many of them are our neighbours.
Tuvalu is one of the island groups most threatened by the rising seas resulting from climate change. 

And the day after we saw them, so bright and cheerful at at the Pasifika  Festival, some of their islands were devastated by Cyclone Pam, more than half the homes destroyed, all their food crops gone, and no fresh water available.  Our deepest sympathy goes out to them and to all the others who have suffered or who have lost family members and homes in this battering storm.