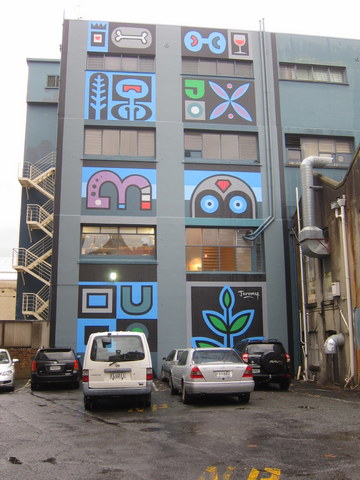 Dingy alleyways and dirty walls around Karangahape Road are blossoming with art works.
Congratulations to the K-Road Business Association for inviting good street artists to enliven some of the bare walls in the neighbourhood.  This is a very creative alternative to fighting a losing battle against random taggers!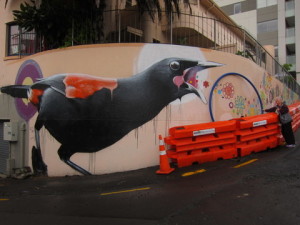 Once a good piece of street art is created it is seldom tagged- and finding taggers and encouraging them to become artists is a far more practical and long-term solution than clean-up teams and prosecutions.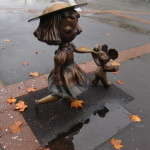 More important still, bare concrete walls are deadening to the human spirit; street art enlivens us.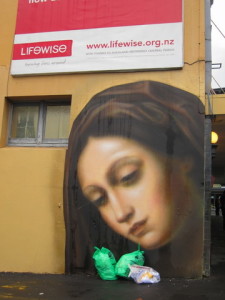 http://www.kroad.com/manage/resources/allfresco-programwww-2.pdf 
– see this for a map, and further info about the K-Road project.
The Corban Estate Arts Centre, in Henderson, West Auckland also features wonderful street-art walls, and regular programmes for involving taggers positively.  Community Centres and Business Associations everywhere (and schools with tagging problems, of course) could follow these examples. www.ceac.org.nz