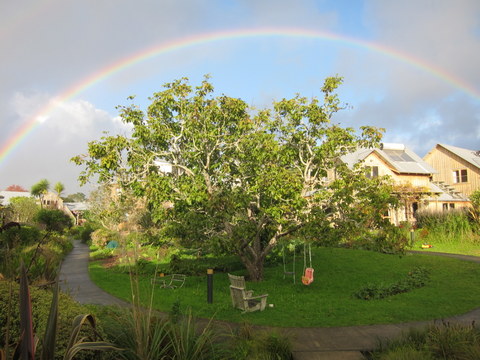 Here's your chance to get an overview of the process of development over twenty years, to meet residents, go on a guided tour, visit some homes, enjoy autumn at Earthsong, and finish with a chat over afternoon tea.  These tours are held every three months, so if you can't come to this one, come on Saturday 22 August or Saturday 28 November.  Koha of $10 per adult appreciated.
Earthsong Eco-Neighbourhood

Public Tour on Saturday 23 May, 2-4pm

457 Swanson Road, Ranui
Autumn at Earthsong
 Snail art this morning on our deck window..