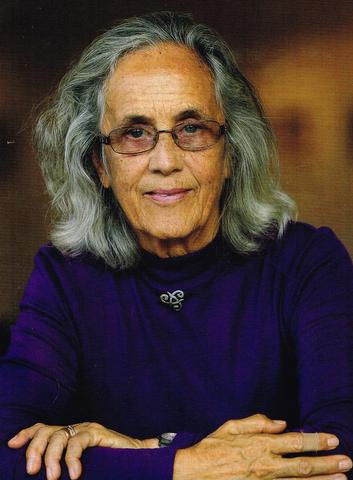 Our first Matariki event was an afternoon tea with distinguished Maori writer Patricia Grace at the refurbished Edwardian Masonic Hotel in Devonport.
Patricia  was introduced by Mere Whaanga who is currently the writer in residence at the Michael King Centre in Devonport.
Patricia Grace has just launched her new novel, Chappy, her first major fiction work in ten years, and shared her thoughtful perspectives on the writing of both fiction and non-fiction, as well as some insights into Chappy.
There was an excellent half-hour interview with Patricia on Kathryn Ryan's Nine to Noon programme on RadioNZ recently:
http://www.radionz.co.nz/national/programmes/ninetonoon/audio/201757988/patricia-grace-first-novel-in-10-years,-'chappy'
We're  looking forward to the 20th anniversary season of Briar Grace Smith's play, Nga Pou Wahine, and in the local area, a Hikoi discussing the early Maori settlement of Te Henga with Kawerau A Maki historian, Rewi Spraggon.  Plus several films and art exhibitions, and an evening of Matariki music at the Corban Estate.