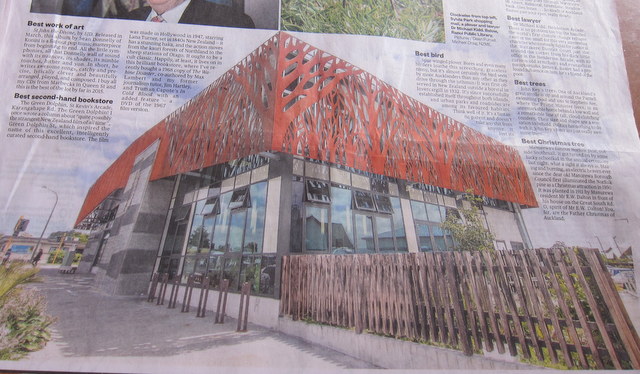 How lovely to open the Weekend Herald and find Steve Braunias celebrating Ranui and its library! We feel very proud because this corten steel canopy was created by Nic Moon of Nelson, from Tanya's extended family…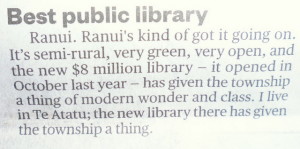 We especially enjoy the people of Ranui, too, as those who have read our earlier blogs will know – such a wealth of colour, culture and community commitment.
Pacific in the Park, a celebration of children and families, was held at Ranui Primary School last month.  Run by Blue Light, in collaboration with Ranui Action Project, on a Friday afternoon, this was a wonderful opportunity for whanau and friends to enjoy the skills in dance, song and drama of children from Ranui and Birdwood Primary Schools, and the wider community.