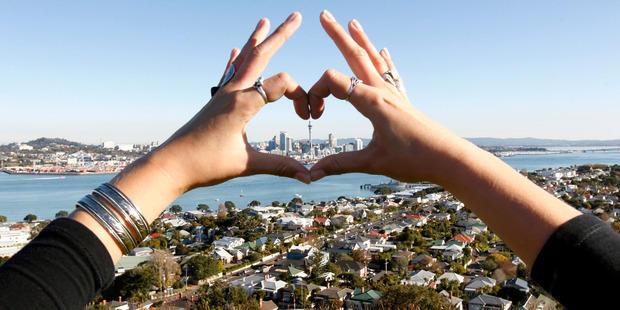 Mai Chen on Cultural Competence
A fine article in the NZ Herald (18 January 2016) by Mai Chen celebrates New Zealand's cultural diversity . She makes a strong case for us to become culturally competent, and a couple of video clips in her on-line article illustrate what this can mean, and how valuable and empowering it can be for us all:
http://www.nzherald.co.nz/opinion/news/article.cfm?c_id=466&objectid=11575308
Auckland is now the fourth most culturally diverse city in the world, and certainly this diversity is one of the features of Auckland that we most enjoy.
10 years of MIXIT
Last Saturday, 16 January, for instance, we went to a cabaret at TAPAC (The Academy of Performing Arts and Culture at Western Springs College) created by MIXIT- the final event in a week-long celebration of MIXIT's tenth year of activity in Auckland. The MIXIT team not only teach and exemplify cultural competence and enhance cultural understanding, they move and exhilarate audiences with their creativity and energy. See http://mixit.co.nz/mixit-videos/
Mixit is a creative project for young people from refugee backgrounds mixing it up with migrants and locals.It's about getting more confidence, building your communication skills and expressing yourself. It's also about meeting new people and networking. Mixit uses dance, drama, music, aerial arts and performance.
We love their public performances during the year – colourful, vibrant, and exciting.
The Girl from Niue Island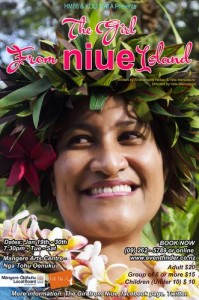 Tonight we have just arrived home from the Mangere Arts Centre where we've been to a play, The Girl from Niue Island, written by Sinahemana Hekau from Niue,  now a lawyer there, and based on her own experience. The play is about a young Niuean girl "brought up to serve her culture, respect her elders and don't talk back. She is to love the mean teachers at school, clean, wash the clothes, make the umu and sweep the rubbish in the early hours of the morning and read her bible and pray every day. "
She dreams of leaving Niue for New Zealand, and eventually wins a scholarship to boarding school there,  then goes to study law at the University of the South Pacific.  Her brother persuades her to enter the Miss South Pacific contest in 2004….
The performance was bilingual, exuberant, moving and humorous, professionally produced by Vela Manusaute, and enthusiastically received by a packed audience of Niuean and other Pasifika people (and only a few palagi…)  It's on till the 30th of January, and you can book at www.eventfinder.co.nz