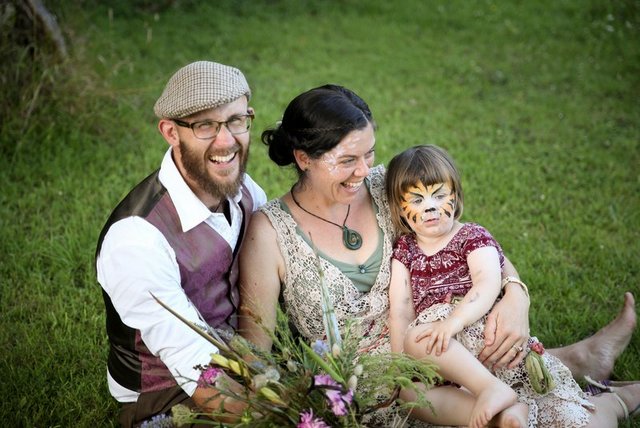 On a perfect Saturday, January 23, Earthsong flowered with splendid banners and huge floral arrangements, and  rang with music, for the wedding of Andy and Jenni, neighbours in our node.
The outdoor wedding ceremony began with  harpist Heather singing her own composition, specially written for the couple.
Jenni walked up the garden path from her home accompanied by her two flower girls, one of whom was her almost-three-year-old daughter Hazel, to greet Andy waiting with his best man on the green outside the Common House.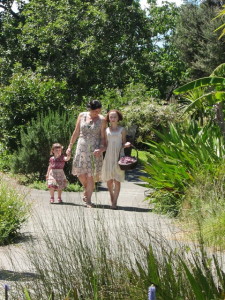 After the ceremony we had music from Strangers in a Strange Band (a splendid brass street-band), Ace-tone, Heather the harpist and a disco, through dinner and into the evening.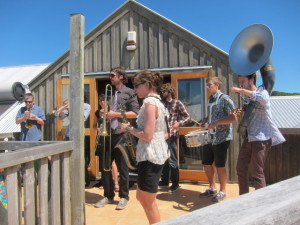 We were officially "Mother Hens", meeting some of the outside guests, keeping an eye on timing, helping the caterers settle in the kitchen, and generally making ourselves useful when needed.
Great to rejoice in the happiness of these two mature young people and their daughter, but we'll be sad to say farewell to them soon, because they've sold their home and are heading off to wwwoof around Aotearoa and search for a new rural place to settle.