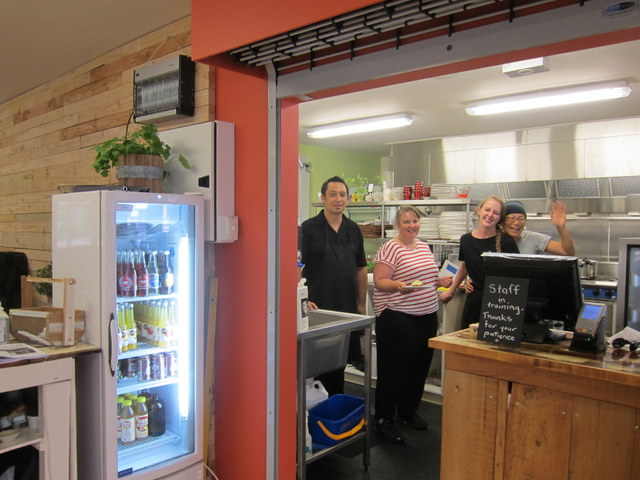 After major renovations, the Ranui Community Centre and Korero Café reopened with a dawn blessing on Friday 29 January.  Local stalwart Buffie Mawhinney and her team have re-used timber and other materials pulled out of the old building in very creative ways for walls and  furnishings .  The Auckland Council, Henderson-Massey Community Board and Community Trusts have all been very supportive, and some former Earthsong people have been involved – Buffie herself, Community Centre manager Lippy Chalmers and Rose Christie French, chair of the Ranui Community Centre Committee.
Now the Korero Café is open 7 days a week, and working alongside Buffie is chef Tomoko, our recently arrived neighbour at Earthsong, her husband Manabu, plus former staff member Mike and others.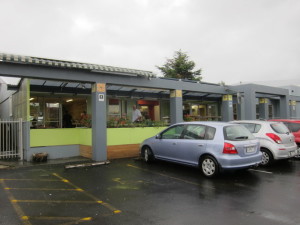 Come and korero with friends, enjoy delicious food and coffee, at the Korero Café, diagonally opposite Te Pataka Korero o Ranui – the new Ranui library – at the lights  on Swanson Road, just 100 metres from Earthsong.