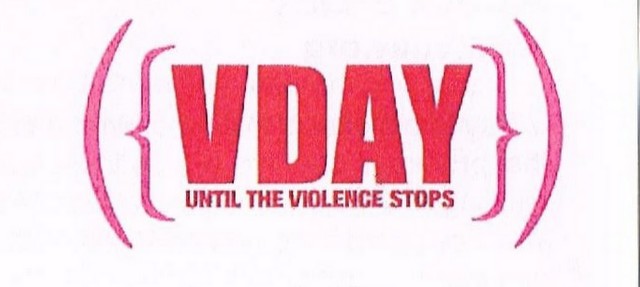 The Vagina Monologues were written by Eve Ensler, based on interviews with many women, 20 years ago.  We went to a splendid performance by the Shape Shift Collective (students and recent graduates from Unitec's Performing and Screen Arts degree and other programmes), directed by Unitec lecturer Alexandra Whitham,  at Te Pou Theatre.  It was a  fitting first outing for Tanya – hilarious and moving, political and empowering – after ten days of confinement from her hip op.
Here's a description of the Te Pou performance by Alexandra Whitham, the Director:
The V in V-Day (see www.vday.org) stands for Victory, Valentine, and Vagina and occurs on 14 February every year – and the V-Day corporation raises funds for work to stop violence against women throughout the world.
Our Work Is Grounded In Four Core Beliefs:

Art has the power to transform thinking and inspire people to act

Lasting social and cultural change is spread by ordinary people doing extraordinary things

Local women best know what their communities need and can become unstoppable leaders

One must look at the intersection of race, class, and gender to understand violence against women

V-Day dreams of a world in which women and girls will be free to thrive, rather then merely survive. With your help, we can make it happen.
Proceeds from the Te Pou performance went to the Auckland Women's Refuge.