Manabu has helped Tanya harvest the kumara – a good crop to be shared around the community – and has planted the onions for their six-month growing season.  Garlic goes in next month, of course, on the shortest day or thereabouts.
We are also gathering copious quantities of persimmons, tamarillos, apples, guavas and feijoas, and the first grapefruit are falling, green still but ready for marmalade-making.  Compost-making continues weekly, of course.
An interesting kiwifruit from Awhitu…twice infinity? or only 88?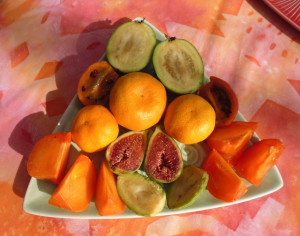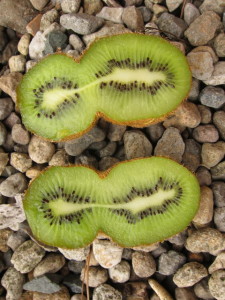 And at last- two years after planting, and in spite of their setback by a winter of heavy frosts last year – our first beautiful banana flower!