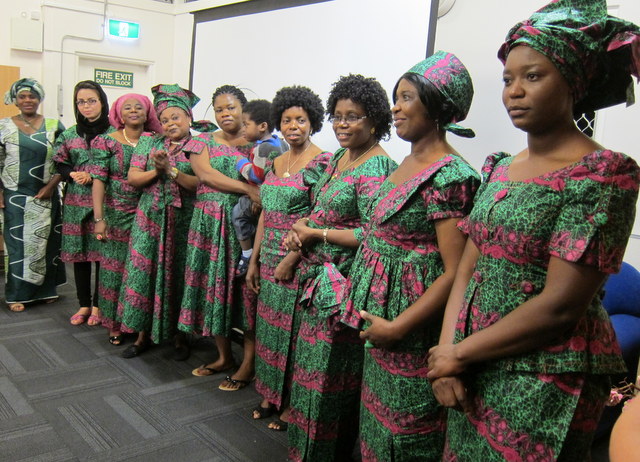 On Saturday 30 April, W.H.O (Women of Hope: Helping Ourselves) invited Ranui residents and others to a celebration in the newly renovated Ranui Community Centre.  Beginning with a processional dance by Congolese  and Burundi women, the evening continued with a PowerPoint presentation of their activities so far (gardening, driving lessons,  establishing a play centre for the children, craft-making, dance…).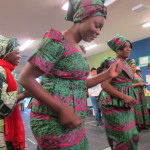 There were W.H.O members and their families present from several countries, including DRCongo, Burundi and Afghanistan.  More than 70 guests were privileged to enjoy the presentations, craft displays, dancing and a wonderful, diverse meal served by the women, featuring some of the vegetables they have been growing at home and in school and community gardens.  The group all wore costumes made for them by Lema's sister, who is in Uganda waiting for  a placement as a refugee herself.
Convener Lema Shamamba thanked all those who have helped, and presented gifts.  She emphasised the importance for all human beings of working in their communities and making a contribution to others.    These refugee women, who have seen such horrors in their home countries, are so strong and resilient, so lively in spirit, and so comfortable with one another in spite of cultural, religious and linguistic differences that they are an inspiration to us all.
One of the highlights of the evening was the children's dancing..