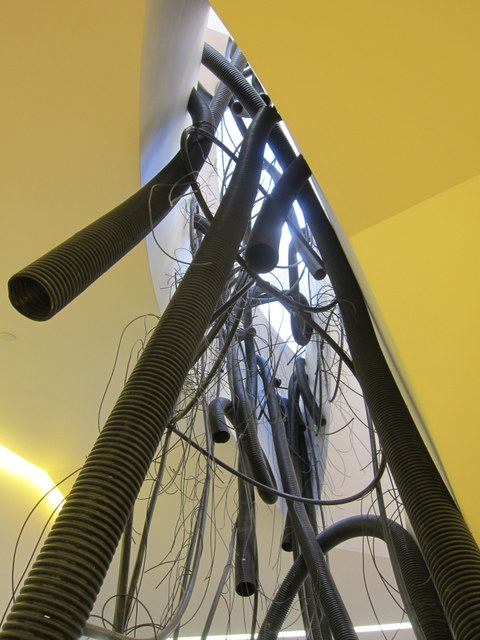 We've had four very different experiences in the last week which could all be called "Inside Out"- very fitting for spring weather, this time of challenge, change and new growth:
• Gurmon Sup ("Dark Forest", an installation at Te Uru Gallery by an Auckland-based Korean artist and tomato grower)
• New Voices (readings by migrant women writers in the "Going West" Books + Writers festival)
• Turning the University Inside Out? (A lecture at the University of Auckland in memory of Professor Kenneth B. Cumberland, Tanya's father)
•  " Secrets make you sick..Shot Bro! ", a one-man show at Te Pou Theatre about a well-known actor's journey through years of undiagnosed mental illness.)
What all had in common was their ability to make people think and feel differently- what D.H. Lawrence called "to inform and lead into new places the flow of our sympathetic consciousness." It's great that there are so many opportunities ( many free or low-cost) around Auckland these days to experience powerful work which can stir us to continue learning and changing.
More about each of these events below.