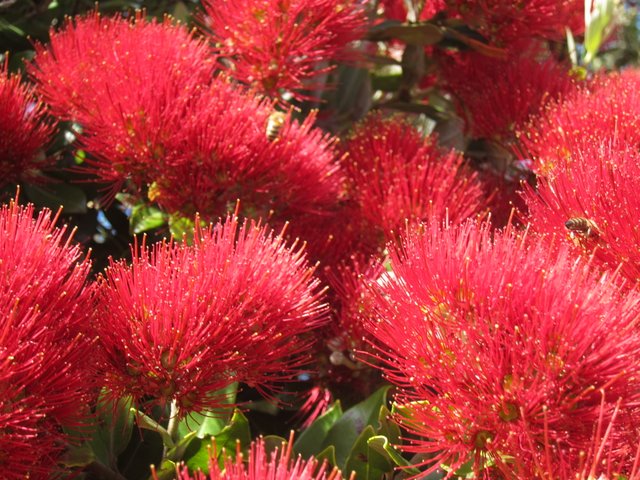 Our warm Summer Solstice greetings to all of you from Tāmaki Makaurau, where it's beginning to feel like summer at last- and happy Winter Solstice blessings as well to those of you in the Northern Hemisphere. May the New Year bring more good tidings of comfort and joy, more political sanity and more stable tectonic plates than 2016….everywhere.
We are also very mindful of those who have lost special family members during this year. We send our special love to you and your whanau
We have made the decision to stop writing a regular monthly newsletter after this one. 2016 has been a very busy year for us both, as you'll read below, and we would like 2017 to be more peaceful, so we can concentrate on a few special projects and have more quiet days without the pressure of deadlines (an interesting word, isn't it, dead lines?) Thank you to all who have continued to read our newsletter, and special thanks to those who have commented at times. We'd love to hear more about your lives over the last few years!
We are having a gentle at-home summer here at Earthsong- relaxing, reading, writing, walking, spontaneous lunches, swimming, watering gardens, and maybe exploring parts of Auckland by train and bus.