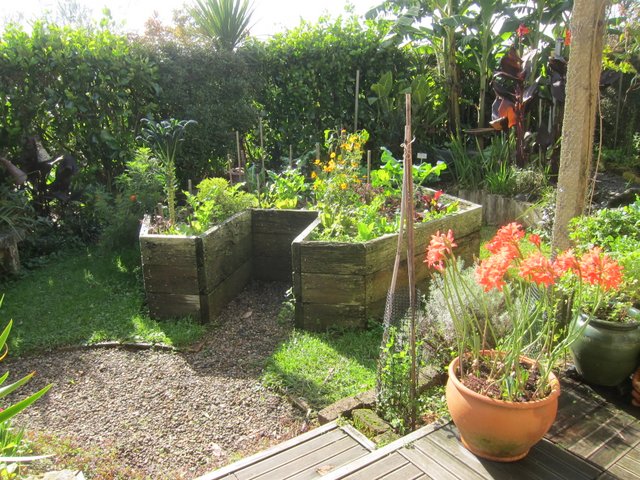 Kia ora koutou,
We've had a break from writing newsletters since November 2016, and feel it's time to start again. Not necessarily every month, though!
Kia ora koutou…It's now two months since my left hip joint was successfully replaced, so I'm back to swimming, and biking to strengthen muscles. I made good use of my time out – I've sorted through 3 big boxes of precious old letters and documents from 1965 to the present, with some fascinating discoveries re some of my youthful adventures and escapades. With autumn here I've just finished replanting our small home garden- but no more community gardening!
From Charmaine…
I loved walking in the Pride Parade behind the Women's Bookshop banner! Then there have been staff matters for Ranui Action Project; finances for the Earthsong Permacuture Group; some pesto-making: basil, of course, and a new Vietnamese mint and cashew one; preserving feijoas- it's a vintage season. But I've also managed to make a start on the story of earthtalk (only a couple of pages so far, but at least it's a beginning…) and on throwing out old bad poems.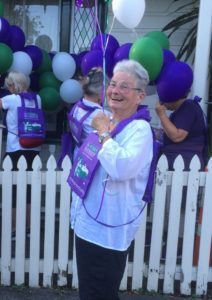 Together…
We've been to a dozen films and fringe theatre events, most involving strong women and gender fluidity challenges. We had a journey to the Awhitu Peninsula for the very moving unveiling ceremonies for Tahuna Minhinnick at Tahuna Marae.
Our five-day stay in the Beach House at Wenderholm Regional Park was a special convalescence treat. And we've enjoyed the company – and food (including Indian, Japanese, Bangladeshi and Congolese) – of our lovely friends around Ranui.