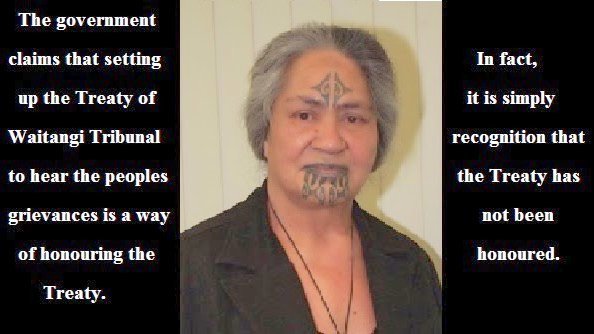 On Thursday 15 June 2017 Aotearoa lost
one of its greatest environmental advocates,
Kahurangi Nganeko Kaihau Minhinnick,
of Ngaati Te Ata – Waiohua.
From the age of eleven, Nganeko Kaihau was expected to undertake legal and environmental issues for her iwi, Ngaati Te Ata, because she was the most fluent English-speaker in her whanau.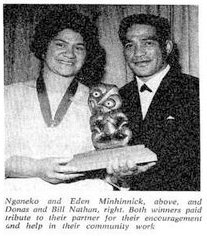 With her husband Eden Minhinnick she had six children. In 1970, she won the national Young Maori Woman of the Year award for her community activities, and over the years increasingly supported her iwi desires for the return of stolen land and the protection of waterways.
In 1984, Nganeko Kaihau Minhinnick submitted one of the first claims to the Waitangi Tribunal, on behalf of Manukau tribes, for the guardianship, protection and restoration of the seriously polluted Manukau Harbour. Nganeko had also begun her fight to stop the mining of the traditional Maioro burial grounds at the mouth of the Waikato River, a struggle which she eventually took to the United Nations. She won the rights for Ngaati Te Ata to monitor and protect the sacred sites at Maioro after a tribal occupation there in 1990.
During the 1980s and 90s Nganeko became close to barrister Sian Elias and others with whom she worked on a number of environmental and Treaty court cases setting precedents for, or making changes in, our legal system. She also wrote a significant paper for the Department of Conservation on Kaitiaki, influencing the adoption of this concept of physical and spiritual guardianship as a common aspect of modern environmental practice.
Her work has led to national and international recognition.
In recent years Nganeko's health has deteriorated, but her work for her iwi and the environment has never ceased. In 2013 she was made a Dame Companion of the New Zealand Order of Merit for her services to Maori and the environment, and came out of hospital for her investiture ceremony.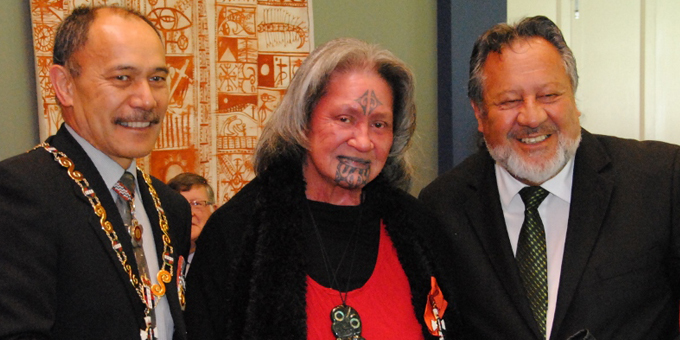 Nganeko's friendship, and her contribution to our nation, are described warmly by Dame Sian Elias, now Chief Justice of New Zealand, in this interview on Maori Television:

Dame Sian Elias Interview:

http://www.maoritelevision.com/news/national/chief-justice-pays-tribute-dame-nganeko-minhinnick
Other live interviews with Nganeko after her investiture, and tributes and news items about her death and tangi, are available on-line on Maori Television:
http://www.maoritelevision.com/news/regional/dame-nganeko-minhinnicks-kaitiaki-legacy-lives-on
https://www.maoritelevision.com/news/national/hauraki-waikato-mourns-dame-nganeko-minhinnick