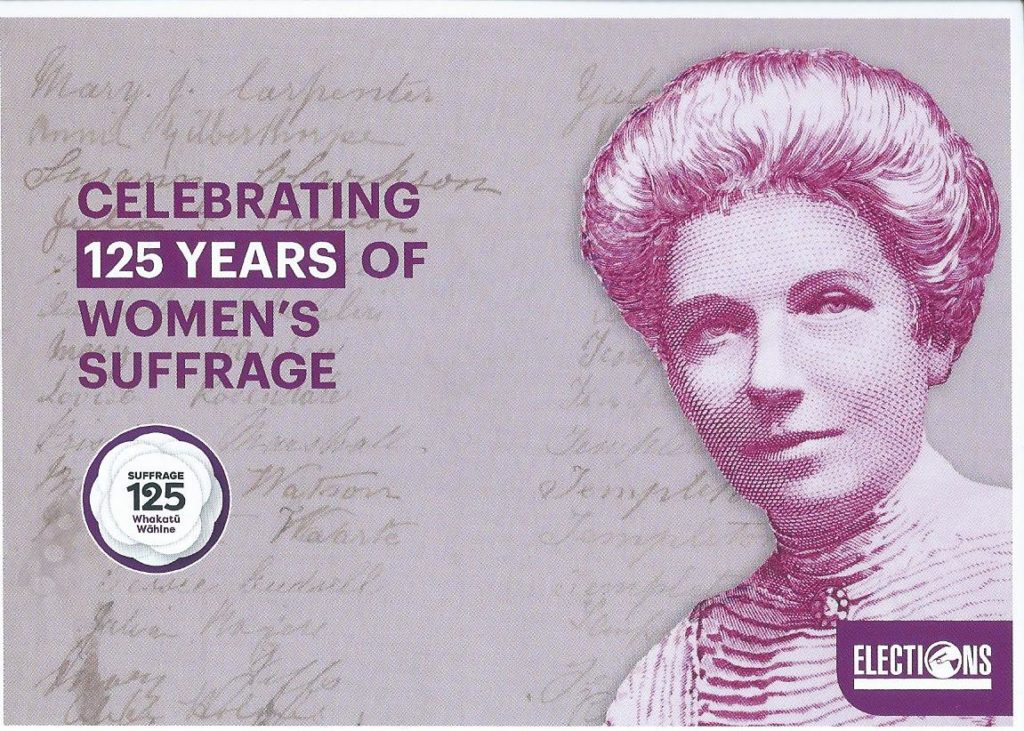 We caught a bus to the city heart at 6.30am this morning, 19 September, the 125th anniversary of women winning the right to vote in Aotearoa, for a 7am ceremony in Aotea Square. We were all welcomed by the wāhine toa of Ngāti Whātua Orākei on the steps of the Aotea Centre, with Sharon Hawke sounding the conch.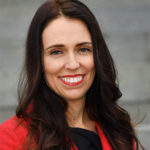 Jennifer Ward Lealand, MC for the event, responded in her beautiful reo to the mihi, and introduced the first special guest- the Prime Minister, Jacinda Adern.
She gave a powerful speech about ordinary women doing extraordinary things (including her own great-great-grandmother who became a famous "pedestrian"- in those days, a competitive walker- topping the world for a 100 mile walk.)
Other special guests included the Mayor of Auckland, Phil Goff, representatives of the National Council of Women and Maori Women's Welfare League.
The wonderful Poet Laureate, Selina Tusitala Marsh, read her poem "Lead"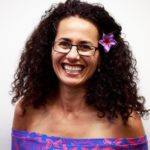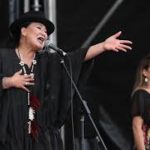 and singer Annie Crummer danced through the crowd in her inimitable way, engaging us all.
The NZ Herald today, Women's Suffrage Day,
is a special issue edited by Jacinda, and has a wealth of articles.
Since last Saturday, we've been reading The Trailblazers series in The NZ Herald- 125 women who have helped shape our history- beginning with Beatrice Tinsley, astrophysicist…

(the whole series is online, including a 12 episode video)

We're glad to see astrophysicist Beatrice Tinsley being honoured – 37 years after her death.

On Saturday 8 September we enjoyed Stuart Hoar's play, Bright Star, based on Chris Cole Catley's biography of her, published in 2006. The play showed vividly the difficulties faced by so many women of her generation in scientific and academic circles, and also conveyed Beatrice Tinsley's exceptional vision and achievements through outstanding performances and some stunning visuals of nebulae and galaxies.

The Saturday Canvas magazine in the NZ Herald managed a special feature, The POSTCARD PROJECT: A CELEBRATION OF SUFFRAGE AND WAHINE TOA, with a powerful quote from Moana Maniapoto:

…..game changers don't just want a seat at the table.

They want to tip the table over,

rearrange the the seating,

and change the menu…..

It's so important to remember, while celebrating the improvements in women's lives in Aotearoa since 1893, the huge distance we have to travel before we end male violence against women, financial inequality, workplace discrimination and the enslavement of many women by the cosmetics and clothing industries.

And, just as important, the racism – whether unconcious bias, structural oppression or outright racial bigotry – which results in gross inequalities between different groups of women and men because of their race or cultural differences.

We all have a lot of work to do – and using votes wisely is an important part of that.