Charmaine's cousin Audrey had her 90th birthday at the end of January , and we took a trip to Wellington/Whanganui-a-Tara for her party.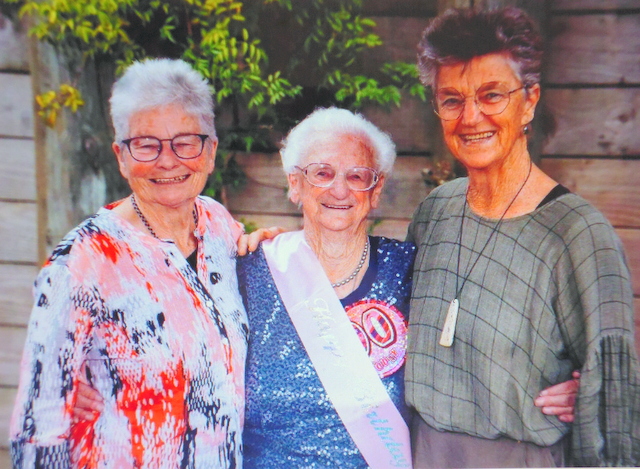 We have quite a few lesbian friends in Wellington whom we hadn't seen for some time, so we stayed four nights, and caught up with several of them.
Our AirBnB purpose-built cottage was perched on the steep hillside above Oriental Bay and we accessed it from Oriental Parade in a tiny private cable car.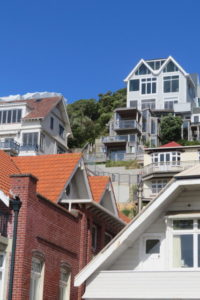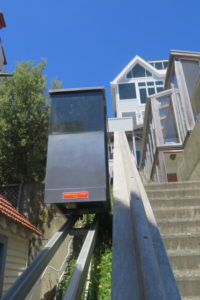 As well as linking up with family and old friends, the stunning views from our cottage were a highlight of our visit.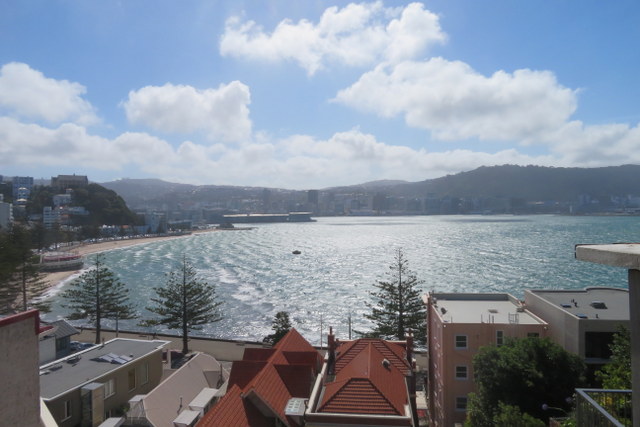 So was a guided tour of Wellington's waterfront with outstanding Maori woman guide and tour administrator, Taupuruariki Brightwell, based at Te Wharewaka on the water's edge: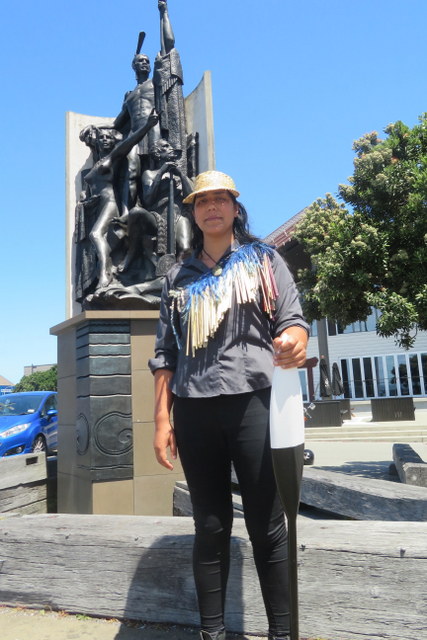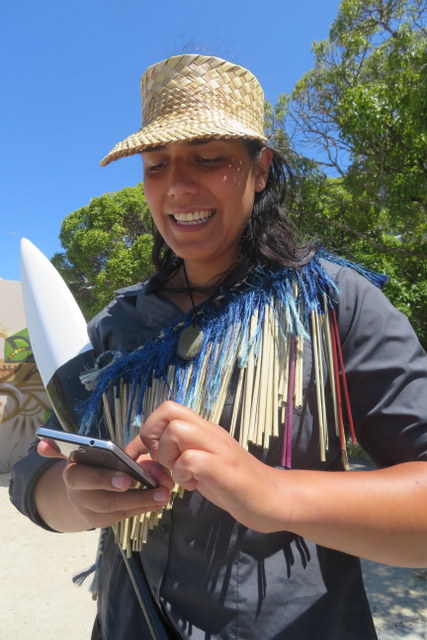 admin@wellingtontours.maori.nz
We were also fascinated by the stories of several taxi and shuttle drivers we met during our journey- from Eritrea, Iraq, Afghanistan, Cambodia and India- each so different.
Whanganui-a-Tara will be alive this weekend hosting  60,000 people at the biennial Matatini Festival, the biggest of its kind in the world, where 46 kapa haka teams from around Aotearoa gather to compete.  Each team of up to 40 participants is supported by around  100 whanau members and friends during the two years of training and organising involved at a home and regional level before the finalists reach this festival.  So it has a massive influence on supporting and developing the language and culture of Maori throughout the country, and increasingly on Pakeha too. 
In 2012 we were delighted to be able to spend the day at the regional final for Mataatua iwi, in the Bay of Plenty, and we are definitely going to book for the next Matatini Festival in two years time .