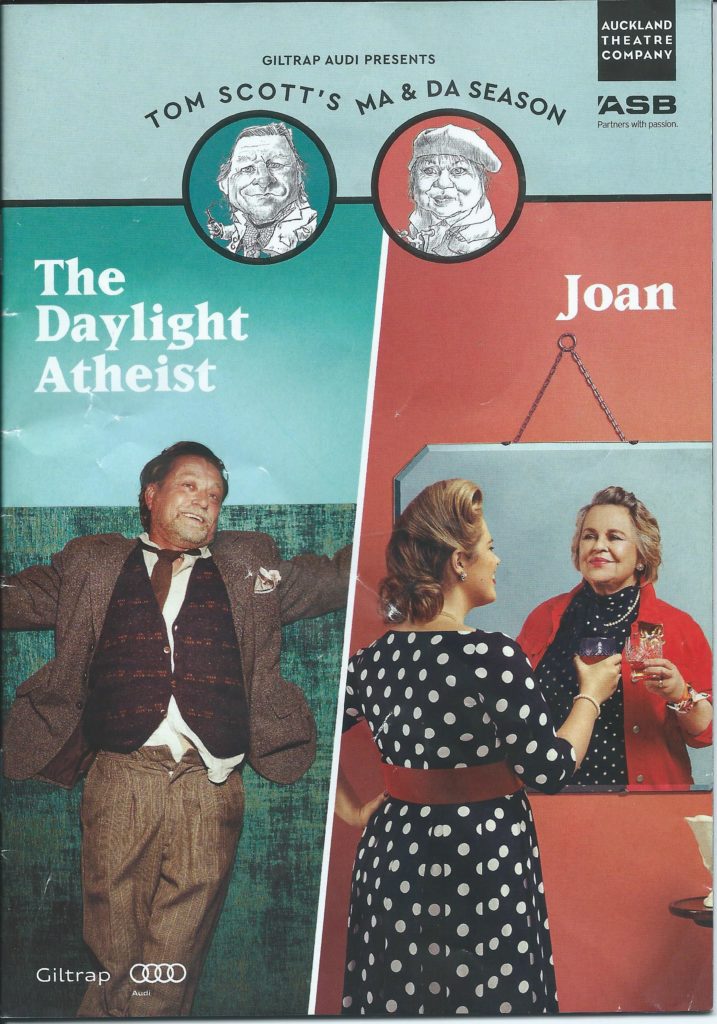 Tom Scott, New Zealand cartoonist and writer, has scripted two plays about his parents. We saw The Daylight Atheist, a one-man portrayal of his alcoholic and abusive father, and Joan, a two-person somewhat kinder presentation of his mother's life, a few hours apart on Saturday 16 February at the ASB Waterfront Theatre.
We both found the portrayal of the father deeply unsettling- he was a brutish, offensive and alcoholic old man- and were surprised, and rather troubled, by the amount of laughter generated in the audience. The mother and daughter playing Joan showed a much more rounded character , with considerable wit. All three actors – Michael Hurst, Ginette McDonald and her daughter Kate McGill- did a superb job.

Objectspace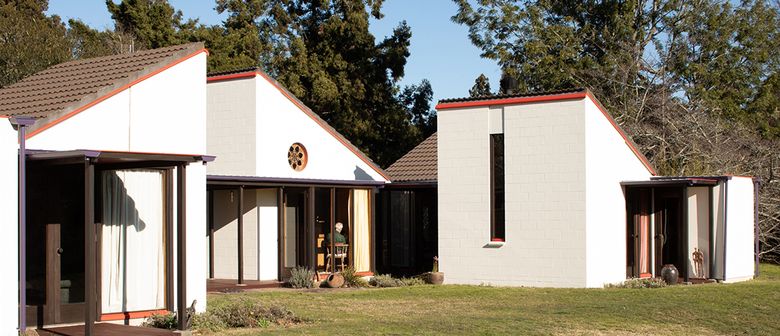 There's a fascinating photographic exhibition in Objectspace at present: David Straight's pictures of work by architect, the late  John Scott – of Maori, Irish and Scots ancestry – from Haumoana. 
Tanya got to know his whanau when she lived in Haumoana in the 1970s, and has always loved his architecture. We both enjoyed the unusual perspectives in this exhibition, and we're looking forward to a guided walk with David Straight next month, to see downtown Auckland's architecture with new eyes.
Objectspace has become one of the leading galleries in Auckland. This is its website description:
Objectspace is a public gallery dedicated to positioning craft, design and architecture within a range of cultural, economic and social frameworks, to provoke new assessments about work and practices.
It has an exciting programme of exhibitions and lectures, and an excellent range of books about art, craft and language in Aotearoa. We'll be visiting there more often.
And we're pleased to note that Ockham Residential is one of its Lead Partners.