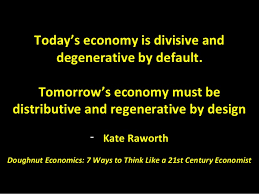 Kate Haworth is a great lecturer- warm, funny, thoroughly at ease with her content and abe to express ideas powerfully – with humour, and with diagrams, pictures and props.
On the first night of Auckland Writers' Festival Week she presented her ideas about the need for us to move , world-wide, towards Doughnut Economics. She draws on the work of feminist and environmental economists, and presents a very convincing view of why we need to change our ways of thinking about economic systems if we want to save the planet, and people.
Her presentation was a stunning start to Waituhi o Tamaki – Auckland Writers' Festival.
Rather than trying to paraphrase her work or summarise her book, Doughnut Economics, we urge you to watch this youtube presentation:
//www.youtube.com/watch?v=Mkg2XMTWV4g
Other outstanding presentations at Waituhi o Tāmaki…
Vincent O'Malley delivered a powerful summary of his book The New Zealand Wars – Ngā Pakanga o Aotearoa to a full ASB Theatre. He is passionate about us all making an effort to learn our history, by reading, and visiting historic sites.
It was clear from audience reaction that many New Zealand people- especially Pakeha- know little except the few platitudes (often lies) that we were taught at school. O'Malley recommends asking local schools to include the wars in their teaching, and audience applause suggests that there is real support for the teaching of an honest history in schools today.-
This new book, The New Zealand Wars, is a sequel to his detailed account of the Waikato wars, The Great War for New Zealand. It is a must-read for every Pakeha. Although we have both read the work of James Belich, Claudia Orange and a range of others from the 1980s on, O'Malley's work includes detail of many events of slaughter and land theft by Imperial and Settler forces which were new to us, and can help change understanding and attitudes – important information for dispelling racist assumptions about the disparities between Maori and Pakeha in our society.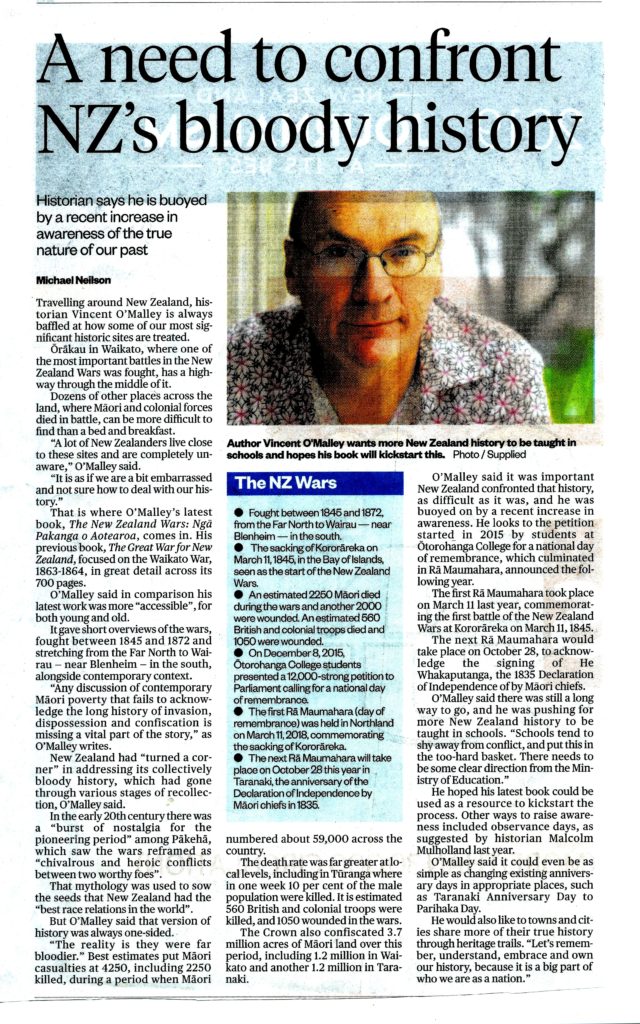 We also loved the session Natives: Akala, in which Akala, of Jamaican and Scottish heritage, talked about his life and experience. This talented young man is a hip-hop artist, poet and historian, and founded the Hip-hop Shakespeare Company, as well as writing a major non-fiction work, Natives: Race and Class in the Ruins of Empire. A dynamic, informative and challenging hour with expert non-invasive facilitation by Selina Tusitala Marsh And if you are interested in his rapping, or his writing for children, or his Shakespearean interests, just google his name.
As well as the sessions we attended together, we enjoyed some separately.
Tanya found novelist Kamila Shamsie outstanding as a speaker and for her thoughtful and wise analysis of racism in society, and I loved the session with Rene Watson (from Portland, Oregon) and our own Lizzie Marvelly on their writing for young women. While both have had shocking experiences of on-line abuse for their work, both remain strong, clear and feisty in their support for girls and young women (and not-so-young, too – our audience was enthusiastic about their ability to tell it like it is, and their writing.) Carol Beu was the ideal facilitator, too.
And I indulged in two more sessions by outstanding women.
Eugenia Cheng ( a professor of mathematics at Chicago University, working in the Art Faculty, and a very capable musician too) on The Art of Logic (the title of her latest book- she has also written Beyond Infinity and others), delighted us with her intellect, wit and warmth. She talked about how to use mathematics – especially mathematics as a system of analogies – as a way of challenging illogical thinking and reducing conflict in society as a result. It may sound unlikely, but she persuaded a very diverse and enchanted group!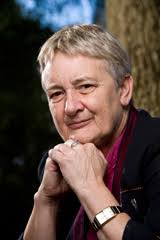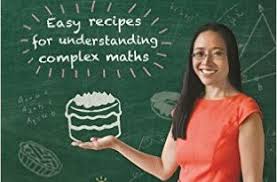 Marilyn Waring CNZM (former National MP and now Professor of Public Policy at AUT) was interviewed by facilitator Dr Jennifer Curtin. In her calm, measured way she described the most appalling aspects of male MP behaviour without personal rancour, and acknowledged warmly the immense support she received from some male colleagues and many women. Her responses to Jennifer's questions were deeply perceptive, and very funny at times.
Marilyn talked about the contents of her long-awaited autobiographical account of her nine years in parliament, from 1975-84, The Political Years, and read some extracts. Her book is a must-read for anyone wanting to know more about the strange workings of our parliament, and also more about why Marilyn has never re-entered the parliamentary system.