Anyone watching recent television coverage of the attempt by Oranga Tamariki to remove a new-born baby from its young Maori mother in Hawke's Bay Hospital must have been as appalled as we were. Especially wrong was an apparent failure of Oranga Tamariki to involve the very strong tribal leadership of the local area to assist in possible support for the young family.
Reporter Melanie Reid has investigated this situation closely, and reveals the background to and the consequence of this appalling breach of child's and mother's rights.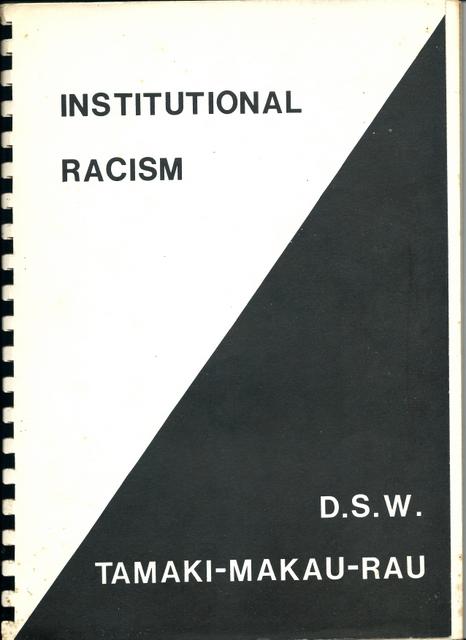 What concerns us particularly is that more than 30 years ago the DSW (Department of Social Welfare) was seriously challenged for its inherent structural racism, and yet clearly nothing structural has yet changed.
35 years ago the WARAG group (Women's Anti-Racism Action Group) in the DSW presented its findings to the Director-General of the DSW in a report entitled "Institutional Racism in the Department of Social Welfare".. (Tanya was one of the nine women who worked together for two years to research and write this report).
The Director-General coudn't face this report, so a Ministerial Advisory Committee on a Maori Perspective for the Department of Social Welfare was established, led by highly respected kaumatua John Rangihau. It produced a lengthy but equally challenging report, Pūao-Te-Ata-Tū, in June 1986.
As Maori elder and former senior civil servant Neville Baker, a member of that Ministerial committee, reminded us this week on Radio Waatea, none of the strong recommendations of that report were implemented.
Aotearoa cannot grow out of its structural racism and institutional blindness until we truly:
understand how colonisation has constructed this country
agree that many of its consequences are dire, especially for Maori
confront our obligation under Te Tiriti o Waitangi to build a partnership nation, not one of colonial dominance based on beliefs in white (and male) supremacy.
realise that unless a nation is based on honesty, justice and aroha it is doomed to disaster
It is our Pakeha responsibility to grow out of old group prejudices, and to continue working with our Treaty partners towards respectful bicultural power structures.
Shedding the colonial burdens of racism and sexism is a relief, not a loss!
Towards Rangatiratanga..
Since Treaty Settlements began in 1985 many Maori iwi are now able to make bold decisions and plans to manage their own affairs once again. Pakeha officials need to hand over institutional resources to those iwi and learn from the systems they develop to empower their people.
There's widespread kindness in our nation – as shown by the outpouring of support and practical help for survivors of the Mosque massacres and their families, and after the major earthquakes in Christchurch and Kaikoura. But we need more than occasional periods of kindness..The word "kindness" is the key – we are all human-kind, kinfolk.
What we need now is Institutional Kindness
If you want to think more about what that might look like in terms of constitutional change, see: