Auckland's International Film Festival is on each year in mid-winter. This year, we booked for ten films in two weeks, seven of which we especially enjoyed. They will be shown again, no doubt, in other cities or on general release..do see any of these if you get a chance:
Amazing Grace was made when Aretha Franklin was only 29 years old, and features her singing her album of the same name in a New York Baptist church with a full black choir and congregation. It's soul-stirring, even for non-church-goers. It was filmed live over two days in 1972 – great that after a chequered past it has at last been edited and released.
As a total contrast, Bellbird is a new Aotearoa film about a farming father and son, gentle and inarticulate souls, thrust into a new relationship when their warm, vivacious and articulate wife and mother dies suddenly. It is painfully truthful, but with hope and a touch of humour provided by Rachel House as the manager of the local recycling and refuse centre, and a local Maori boy who loves working on the farm.
In My Blood It Runs…is a documentary from Australia featuring a young Aboriginal boy being brought up as a healer in his traditional family setting, but caught between his people and the land on one hand and the imposed Eurocentric schooling system on the other. Most teachers will cringe at the unconscious racism in classroom scenes, but we are left with hope for the growing strength of the boy when he goes to live with his father and clan in a remote traditional environment …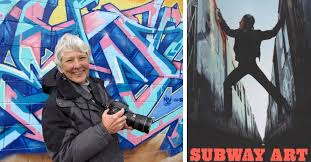 Martha, a Picture Story celebrates the life and work of Martha Cooper, a lively 75-year-old whose life has become entwined with the graffiti artists of New York. From the total obscurity of a young woman photographer to the darling of the sophisticated arts scene as well as of the street and train painting outlaws – a colourful and inspiring story..
…known to many New Zealanders for her courageous work as a trade union activist and leader of the Combined Trade Unions, Helen Kelly developed cancer in mid-life. This is an intimate, sensitive portrait of Helen in the last year of her life. It tells the inspiring story of a woman whose advocacy and generosity changed the lives of countless New Zealanders.
Portrait of a Lady on Fire…… set on an isolated island in Brittany at the end of the eighteenth century, where a woman painter has been employed to paint a wedding portrait of a young woman to be sent to a potential husband in Italy, this is a beautifully crafted slow-burning love story…
And finally, on the last night of the Film Festival, in a packed audience of Maori, Pasifika and Pakeha people in the Civic Theatre, Herbs: Songs of Freedom. This is the story of 40 years of Freedom Fighters in Aotearoa- many members of Herbs over the years were involved in protest and political action as well as Pasifika reggae music. The film was made just in time to include three of the musicians before they passed away last year, and was shown with a tribute to them on stage at the beginning. The music was great, and the glimpses of our history as a nation were a timely reminder for us oldies, and informative for younger ones.
How wonderful to be able to see so many great movies in a fortnight…