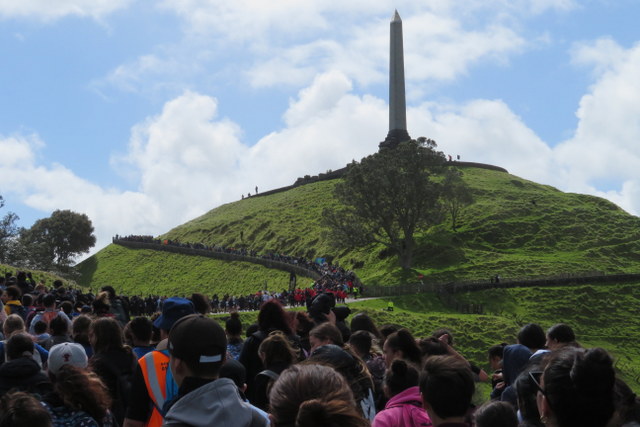 This year, to celebrate Te Wiki o Te Reo Maori, we joined a hikoi up Maungakiekie (One Tree Hill) with a couple of thousand young people, their teachers and family members. At the top of the mountain there were prayers, haka, waiata and the call of the conch.
We talked along the way to quite a few we knew, including a group from the Kahurangi programme at AGGS, and Dale Husband, lively host of the morning programme on Radio Waatea (603AM) each week day.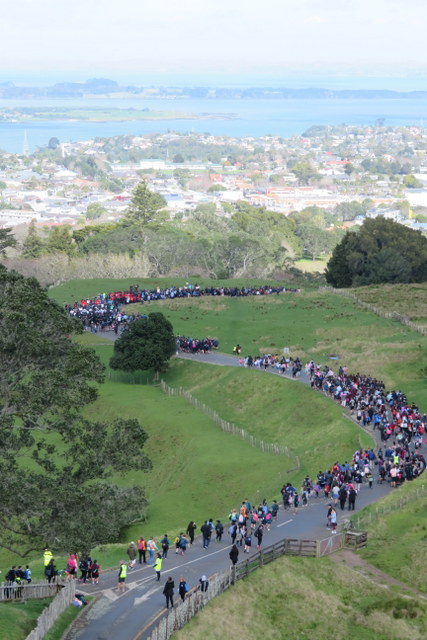 Now, of course, Maori is an official language of Aotearoa. There's a full week of activities across the country in Spring each year celebrating te reo Maori, and a month-long challenge, Mahuru Maori, for families to speak Maori all month.

There's been a huge upswelling for the last couple of years in the numbers of people wanting to learn the language, and participate in Maori events, throughout the year.
Good to remember, though, how recent this acknowledgement of the first language of Aotearoa really is.
In 1984 national telephone tolls operator Naida Glavish (of Ngāti Whātua) began greeting callers with 'Kia ora'. When her supervisor insisted that she use only formal English greetings, Glavish refused and was demoted.
In 1999, Hinewehi Mohi sang the New Zealand National Anthem in Maori before an All Black game in England , and a storm of protest broke out both there and in Aotearoa. ..
We're so glad now to be able to enjoy te reo all year round, and Maori Television every night, so we see and hear both sides of our nation's stories- and often entirely different stories…..
At a national level there were several special events during Maori Language Week…
The Maori Music Awards were held. he top soloists were Pere Wihongi anTd Amber Holly, and the top albums Te Kakano.. A wealth of talent from other individuals and groups too… for a full list see: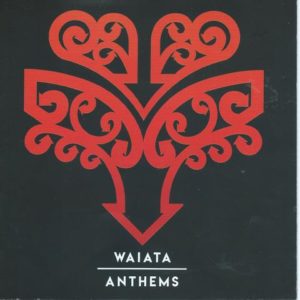 A new CD- Waiata Anthems –was launched. It features a range of famous Pakeha songs sung in Maori for the first time. This album has been produced by Hinewehi Mohi (see above) and includes E Ihowa Atua (the national anthem), and songs like Haere Mai Ra (Bic Runga's"Sway").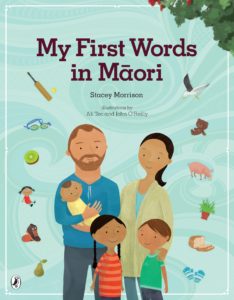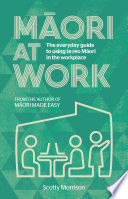 Two new Maori language books from the talented Morrison whanau,
My First Words in Maori by Stacey Morrison ,
and Maori at Work, by Scotty Morrison,
were also launched this week.
The Government played its role too, with two significant events.
First, the government unveiled a plaque in the Debating Chamber of Parliament acknowledging the New Zealand Wars for the first time
And, most important of all, the government, with the support of all political parties, announced that the teaching of New Zealand history will be compulsory in schools as from 2022:
//www.stuff.co.nz/national/education/115712569/new-zealand-history-to-be-taught-in-schools-by-2022-says-pm-jacinda-ardern
This is a huge step forward for the nation to help us develop a real understanding of our origins as peoples, and to overcome many of the disparities caused by our colonial history. Great that MPs from all political parties have spoken in support of this move- that in itself shows a growing maturity as a nation. However, many adults also still need to learn more about our history- particularly the significance of the Declaration of Independence and the Treaty of Waitangi, and the subsequent betrayals by successive governments…….Hence the significance for Treaty Educators of the next item.
The Joan Macdonald Treaty Education Trust
During Te Wiki o Te Reo Maori we also had an informal meeting with two of the founding trustees of the Joan Macdonald Treaty Education Trust, set up by Ingrid Huygens and two colleagues after Joan's death to help groups involved in Treaty Education develop up-to-date resources. Joan Macdonald was an old friend of us all in the Treaty Education Network, known to social justice groups throughout Aotearoa and beyond for her clarity of vision and her passionate support of Maori and Pasifika women and Treaty issues.
Anyone interested in donating to this trust,

or in seeking support for developing Treaty Education resources,

please email Founding Trustee Sue Abel: sue.abel48@gmail.com