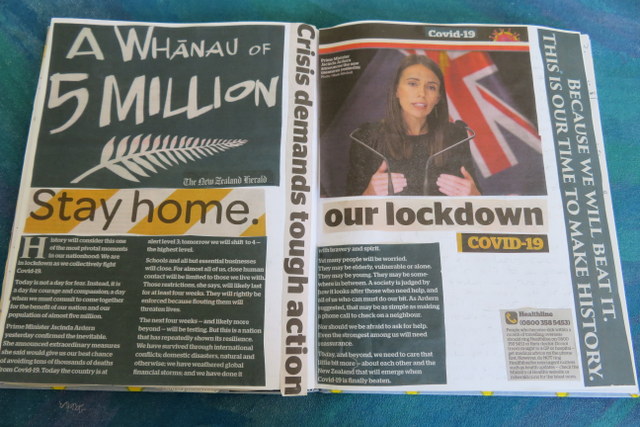 On Thursday 26 March 2020 Aotearoa went into full lockdown/ rāhui as a nation to try and prevent the spread of the Covid19 Virus. Basically, that means we must stay at home for at least the next four weeks; we are allowed to walk or cycle in our own neighbourhoods as long as we keep away from other people.
We are managing ok in our apartment, and appreciating time to read, write and explore our neighbourhood on foot. We're very mindful of the many people facing bigger challenges with few resources.
Charmaine has started some writing projects, and Tanya took daily photos during her walks for the first week of the lockdown/rāhui to capture some of the creativity and playfulness of many locals.
Hope you enjoy them! You can click on the photos to enlarge them if you are puzzled…
These first pictures were taken on Wednesday 25 March …the day before lockdown began