Two huge challenges are spreading around the planet- the sickness caused by the Covid-19 Virus, and the liveliness aroused by the healthy Black Lives Matter movement. Surely we humans can use these two dramatic experiences to shape real changes for our futures together on this tiny, fragile planet? We've been moved by the shifts which have taken place already in Aotearoa, and hope that the best of our creative changes will persist, and transform our country – people and environment. In this post we include links to some of the excellent articles we've read about the challenges which face us..
After Covid-19…
Some of the best experiences lingering in Aotearoa since the Covid Rahui was lifted:
More people working from home some of the time as well as in institutions or offices, so less travel – noise, fumes and accidents…
More demand for bicycles and electric vehicles…
More kindness towards neighbours and elders..
More investment in our health system…
More work opportunities in environmental projects…
A wealth of free online music, drama, film and debate…
Black Lives Matter…
The Tuhoe people are already acknowledged for their success in negotiating personhood for their land, Te Urewera, and for achieving international living building accreditation for Te Kura Whare, their tribal headquarters in Taneatua, and for Te Wharehou o Waikaremoana, its visitor centre at the lake.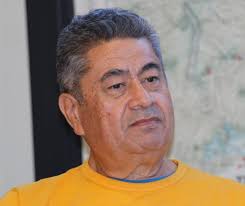 Iwi leader Tamati Kruger says "we are already thinking of a post-Covid Te Urewera world; and we want to talk with others around a post-Covid New Zealand outlook…we are so eager to engage in these conversations, to contribute to the rebuilding of a very, very much stronger New Zealand society, a society that is now acutely aware of its relationship with nature and its obligation to be a far wiser caretaker of our natural resources…this will help in our quest for identity, for our culture, for our principles, for our values."
Here's a link to the full Newsroom article:
https://www.ngaituhoe.iwi.nz/Nature-is-key-to-NZ-post-covid-future
And now the Black Lives Matter movement, worldwide, has brought white racism into the open and challenged it in ways we've never seen before on such a scale.
All nations based on the invasion and colonisation by white invaders of an already occupied land share common experiences – those of us brought up within the white colonisers' traditions are often blind and deaf to the oppression of indigenous people and others of colour. However, international communications now make it impossible to ignore what is happening around the world- in the USA for example, where too many policemen have become rogue killers of black men and women. Or in Aotearoa, where the over-frequent imprisonment, and sometimes shooting, of Maori and Pasifika men by armed police is also part of a pattern we still call "justice", and where 62% of women imprisoned in Aotearoa are wahine Maori.
However, there is hope. There is a major decolonisation programme underway in Aotearoa, which will, we hope, lead to a new justice and government system within a generation. One of the best introductions to some of the ideas being shared is in a newly published Bridget Williams book: a $15 BWB Text called Imagining Decolonisation, with essays by both Maori and Pakeha.
There are also many useful resources on-line, especially the Youtube Webinar series Te Tiriti-based Futures + Anti-Racism 2020 which recorded many of the webinars held beginning on Saturday 21 March 2020.
A Black Lives Matter demonstration in Tamaki Makaurau
We were glad to be at the Black Lives Matter gathering in Aotea Square on Sunday 14 June, followed by the hikoi down Queen Street and a demonstration outside the American Embassy. Very inspiring to be in a peaceful, passionate crowd of around 5000, mainly young people, of all ethnicities, committed to a more just society.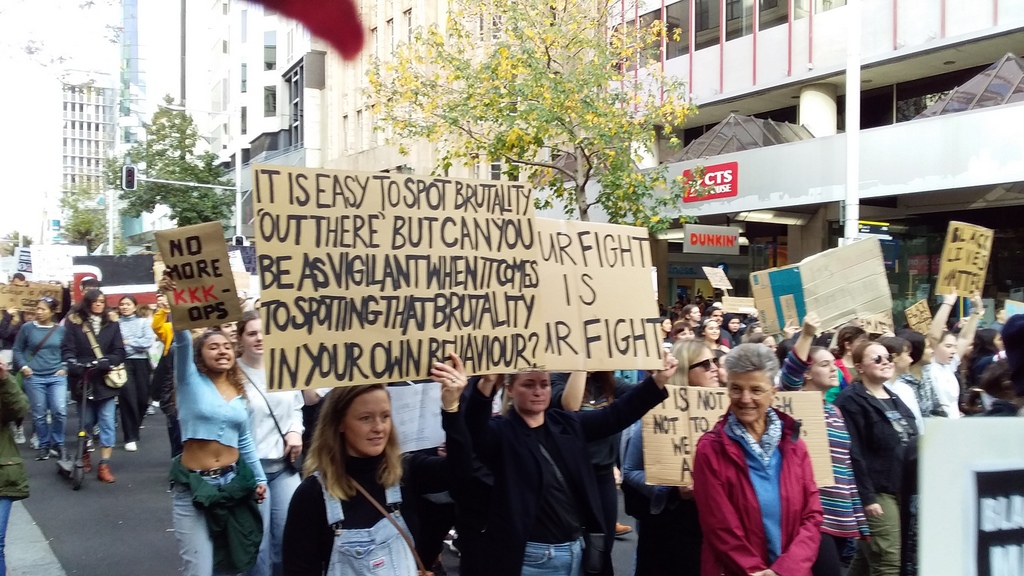 Inspiring, too, to hear young Maori and other young people of colour speaking out, with a final speech from Will Ilolahia, founder 50 years ago of the Polynesian Panthers in Auckland, in support of the BLM movement, and with real optimism for the possibility of social change – at last!- led by young people and spread world-wide via social media.
***********************************************************************************************************
…a live stream from the demonstration: this goes on for several minutes and travels to Wellington and other places

https://www.newshub.co.nz/home/new-zealand/2020/06/livestream-auckland-black-lives-matter-march-sunday-june-14.html

*************************************************************************************************

Newsroom, online, has published several excellent articles about the Black Lives Matter movement, including these two:
On 5 June 2020, Dylan Asafo, lecturer at Auckland Law School wrote a very clear and specific statement about how Aotearoa could lead in the development of true racial justice and legal issues by abolishing the police force. He quotes Professor Tracey McIntosh extensively on the need to abolish prisons too: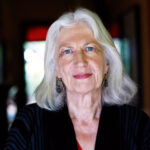 Dame Anne Salmond has also written a compelling analysis of the need for us to change the direction of our nation and our planet, published on 17 June 2020:
https://www.newsroom.co.nz/2020/06/17/1234802/life-after-the-pandemic?utm_source=Friends+of+the+Newsroom&utm_campaign=59148c20e5-Daily+Briefing+17.6.20&utm_medium=email&utm_term=0_71de5c4b35-59148c20e5-97845659
There's no shortage of ideas, and there is clearly widespread support for change; the crucial question is the extent to which all of us are prepared to further the changes through practical actions like changing our own behaviours, donating to activist organisations, talking persuasively with reluctant friends, and challenging all major political parties in this election year to pledge themselves to appropriate action …