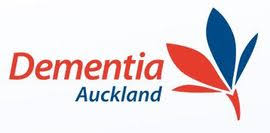 We recently discovered that the new Dementia Auckland organisation is located next door to us in Grey Lynn in the building down the driveway between the two Ockham apartment blocks.
Since we have friends and family members dealing with dementia issues (and some of our own anxieties, says Charmaine!), we decided on Friday 5 June to pop in and see what support is now in place for those suffering dementia of various kinds, and their caregivers.
We were fortunate to meet Rhonda Preston-Jones, the lead clinician, who gave us an hour of great information and advice, as well as relevant pamphlets and other resources. The organisation has a network of key workers throughout Auckland and offers a wide range of services, both for people developing various forms of dementia, and for carers living with or increasingly responsible for their loved ones. There are walking groups, art groups and intellectual stimulus groups for those developing dementia, and there are even more support groups and courses for caregivers than there were when Tanya did an excellent course with the Alzheimer's Society 15 years ago.
We felt stimulated and inspired by our discussion with Rhonda. So if you know anyone who needs a bit of support, don't hesitate to ring or email and arrange a visit Dementia Auckland
5/58 Surrey Crescent, Grey Lynn, Auckland 1021
Phone: 09 6224230