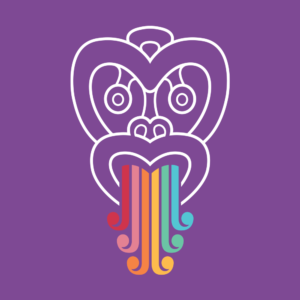 The Maori Language Moment signalled the beginning of Te Wiki o Te Reo Maori , our annual Maori Language Week, which was celebrated in a variety of ways.
The media…
All media made special efforts to highlight te reo this week. It was great to listen to fluent te reo on radio, to watch a variety of special te reo TV programmes, and to read special feature articles each day in the NZ Herald.
A couple of amusing comments: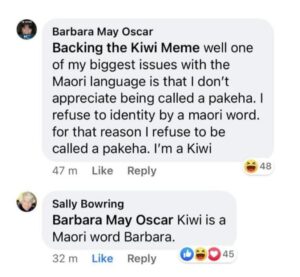 …and in the NZ Herald – interpret it as you will! – from a frequent correspondent, Peter Clapshaw:
On Te Reo:
If I had wanted a television or radio which spoke to me in Maori I would have bought one..)
Te reo pops up in unexpected places too- on Saturday evening, 19 September, we were on the Devonport ferry, and all Fullers' announcements were made in both English and Te Reo for Te Wiki o Te Reo Māori– maybe they will continue using both languages too!
Among the many interesting resources available to us now, here are a few we've watched or listened to :
..an item about new learning support for businesses, including:
workshops run by Precious Clark and her team from Maurea Consultancy
https://www.tekaa.co.nz/about-us
A performance by Ngā Hine Pūkoro– four amazingly talented "slampoets" , young women from

Waiorea (Western Springs College)
https://www.facebook.com/watch/?v=555131381577552
There's been a rich variety of Maori music played during the week, including Moana Maniapoto's new song, Tōku Reo, a collaboration with a Taiwanese freedom fighter.
https://www.13thfloor.co.nz/13th-floor-new-song-of-the-day-moana-the-tribe-toku-reo/
13th Floor New Song Of The Day: Moana & The Tribe – Toku Reo
Tama Iti's latest art project, 'Ēhe', painting brown paper bags during Lockdown and selling them on Facebook as "whanau" "hapu" , "iwi".
https://play.google.com/store/apps/details?id=com.korerorero