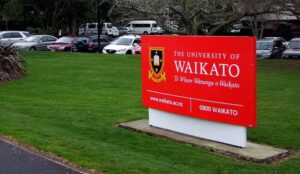 While we celebrate the progress being made in reclaiming te reo Māori, and the many exciting Māori projects which are enriching us all, we are also deeply concerned about the depth of institutional racism which undermines justice and equality in Aotearoa.
The most recent public challenge to institutional racism has come from senior and highly prestigious Māori staff of the University of Waikato . They have been supported by students, staff and alumni from all around Aotearoa and the wider world.
https://www.rnz.co.nz/news/te-manu-korihi/425110/academics-demand-racism-within-university-of-waikato-be-dealt-with
There are very good articles in The Spinoff:
https://thespinoff.co.nz/atea/12-09-2020/why-waikato-university-is-being-accused-of-structural-racism/
and in e-tangata: "Correcting the Course"
Congratulations to Professor Linda Tuhiwai Smith and the other Maori academics who have spoken out so strongly.
This issue of white racism, or institutional power, is not new. And it is not confined to the University of Waikato. Good that it has been brought to public attention so boldly by concerned and angry University staff.
Otago University is facing similar challenges. And many government agencies like Oranga Tamariki, Justice, Health and Education are also having to face the same issues.
It is important to remember that almost all the organisations and institutions which hold power in Aotearoa are racist to the very core. Some are tinkering with superficial changes like bilingual labels here and there, or staff saying "Kia ora" to each other . But until all our power structures, from Parliament down (or up?) face the need for genuine power sharing between tauiwi and Maori, we will not have implemented the promise of Te Tiriti o Waitangi, and we will not be able to solve the problems created by the exclusion and oppression of tangata whenua.
We can only hope that the consultants employed at the University of Waikato will express the issues clearly and help the university to work with Maori to resolve them. And that all our universities and government agencies will hurry up and do the same.
All of us have a role in decolonisation.