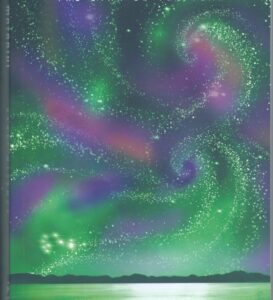 Our unexpected challenge this month has been a medical one. When Charmaine's doctor sent her the notes from Auckland Hospital about her brain scan, she was relieved to find that there weren't significant signs of Alzheimer's plaques or vascular deterioration- her brain was pretty normal for her age, nearly 79. But she was also shocked to learn she had a rather large aneurysm (16mm) on the left side of her brain. She has no symptoms related to this, but there is a risk of its rupturing at any time and causing significant brain damage. So, serious stuff. We gasped, grieved, and were glad it had been identified, and could apparently be treated.
So on Monday 5 July we went to Auckland Hospital to meet Dr Shane Lee, Neuroradiologist, for what proved to be a very positive and informative session. Dr Lee is a young New Zealand-born and trained specialist, of Korean ancestry, very warm and and helpful in explaining their suggested intervention. This involves a 3- night hospital stay. The procedure takes two surgeons 2-3 hour surgery (under full anaesthetic) during which they push a tube inserted in an artery from groin to brain into the aneurysm, and insert a fine platinum filament through the tube, coiling it to form a net inside the aneurysm which enables the blood to clot slowly and stabilise there, preventing any potential leaking or haemorraging into surrounding brain cells. They then isolate the aneurysm with a stent in the artery.
Highly skilled staff – and magical stuff like the platinum filament – apparently give this procedure a very high success rate, and low risk of problems. Untreated, the aneurysm could rupture at any time, and the survival rate from rupture outside a hospital setting is very low.
Needless to say we are shocked, and grieving, because of the dangers – but also very relieved and grateful that there are fine surgeons and procedures available for potentially preventing untimely death. And thankful the aneurysm was identified, somewhat by chance, during the general brain scan.
Tanya, and family and friends, here and in Australia, are hopeful for a full recovery for " our warrior woman – a wahine toa with a big heart, " says Tanya…..
ps- we've just received a phone call from Auckland Hospital to say that Charmaine will be admitted for her 3 night stay on 27 July- even earlier than we had hoped- with her op at 8am on Wednesday 28 July.
In the spirit of Matariki, ( as depicted in the image above by Te Haunui Tuna)

our whanau and friends are all reflecting on the past

celebrating the present,

including Charmaine's 79th birthday on Sunday 11 July

and wishing for a positive future…