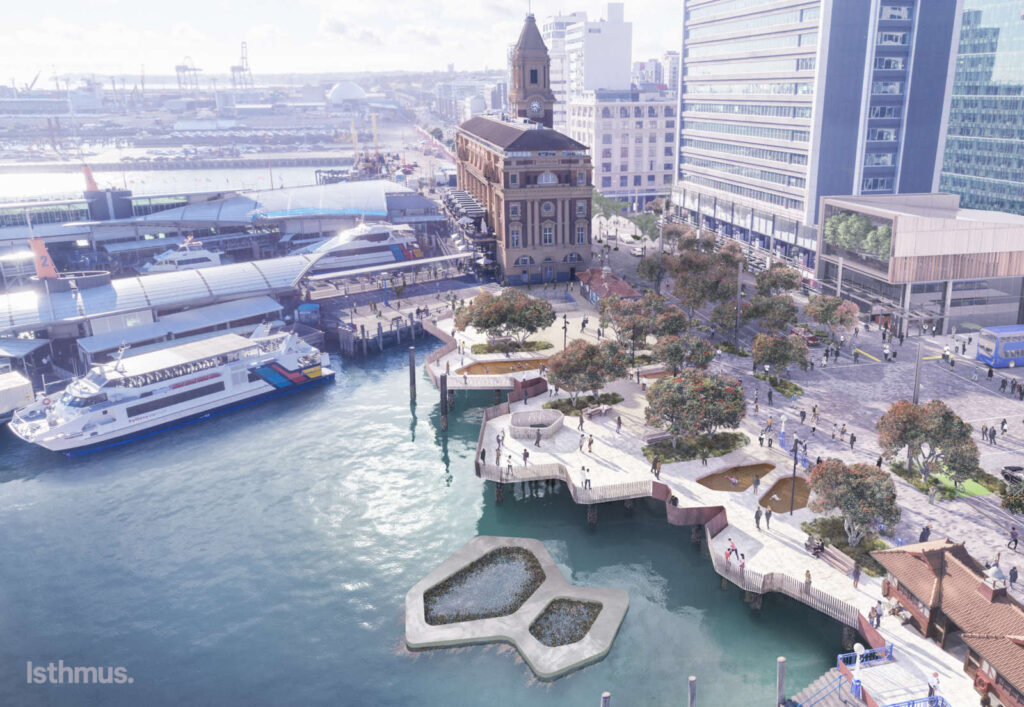 1. Te Wānanga – the new Waterfront…
At long last the city, Tāmaki Makaurau- Auckland, is beginning to reflect its Māori origins, especially in the downtown area.
The waterfront development is a joint project involving Ngaati Whatua and Isthmus Architects. The purpose of the development is better to connect the city centre to the harbour. The new downtown public space provides an oasis – pathways, greenery, seating, views of the sea-water and its tidal movements underneath with lines of green mussels growing, in a design driven by by the natural rhythm and space between high and low tides.
The artists, Tess Harris (artist, weaver) and Reuben Kirkwood (artist, carver) , were selected by Ngaati Whatua . To read more about Te Wānanga and see pictures of the changes look here:
https://isthmus.co.nz/wp-content/uploads/2019/06/DPS181102_C-1600×1104.jpg
2. Matariki …
Matariki is our uniquely Aotearoa acknowledgement of the changing star-seasons, and will have its own public holiday as from next year, the Government has announced. Maori astronomers and cultural experts have already drawn up the dates for this celebration, always on a Friday, for the next 30 years.
On 2 July we went to a stunning concert- the first performance of Gareth Farr's symphony -Matariki:Te Tira Puoro o Aotearoa, with the NZSO, and two outstanding Maori women soloists – Mere Boynton and Ariana Tikau – using their voices and traditional Maori instruments- taonga puoro.
3. Objectspace…
One of our favourite galleries, Objectspace, had a lively exhibition opening featuring the work of two contrasting artists, both challenging on several levels, and complementing each other in unusual ways:
Hīnātore: A Love Story: Wonderful vibrant embroidered and appliqued hanging quilts, featuring whakapapa and atua wāhine stories in vividly colourful imagery, by fabric artist Ron Te Kawa, of Ngāti Porou
Competitive Plastics: extraordinary constructions using op shop and industry plastics as you've never seen them before, by Judy Darragh, well-known artist and educator from Tāmaki Mākaurau
4. Film and Drama..
We've also been to Te Pou Theatre in the Corban Estate, and enjoyed its current offerings:
an evening of stunning Māori short films, "Kia Ora" on Thursday 8 July, brought up from the Wairoa Film Festival by Leo Kolziol
and on Saturday 10 July Kūpapa, a new play written by Nicola Kawana. It is the story of Lucy Takiora Lord, a woman of consequence caught between Māori and Pākehā worlds in the 19th Century.
We may not have time for as many special indulgences for a while as we set about the serious processes of dealing with Charmaine's surgery, downsizing, and selling 301/64 Surrey Crescent. Hopefully by our next newsletter (probably in October) we'll have some positive news on all fronts.
Mānawatia a Matariki ki a koutou!