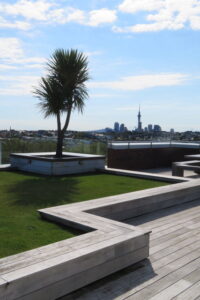 We have sold our current apartment in Grey Lynn – an unconditional agreement was signed this week.
It will be a first home for a young couple and child. The little boy has already delighted in exploring the upstairs deck, and he will be going to Grey Lynn School next door.
We have appreciated our four years here, and will especially miss the rooftop lounge and deck with panoramic 360 degree views of our city, Tamaki Makaurau.
We will move out on Friday 19 November.